Download for free today
The Ultimate Guide To Mixed Waste Sorting
Prioritize plastic recovery and recyclability
Within The Ultimate Guide to Mixed Waste Sorting, we explore:
Current policies, legislation, and laws, and the urgent need for infrastructure to capture mixed waste materials for recycling
MWS as a solution to replacing virgin materials and enhancing the circularity of high-quality recycled content
How MWS can cost-effectively reduce greenhouse gas (GHG) emissions
Various GHG emissions comparisons (secondary vs. virgin materials, waste direct vs. before incineration and landfill)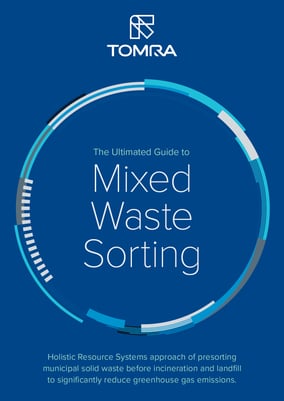 Get your copy, free!
If we are going to get serious about circularity, we need to take the right steps. You don't want to miss this publication.