Your Circular Economy Resource Hub
Here, you have easy access to resources that can help bring the circular economy to life,
from white papers and videos, to webcasts, podcasts, and more.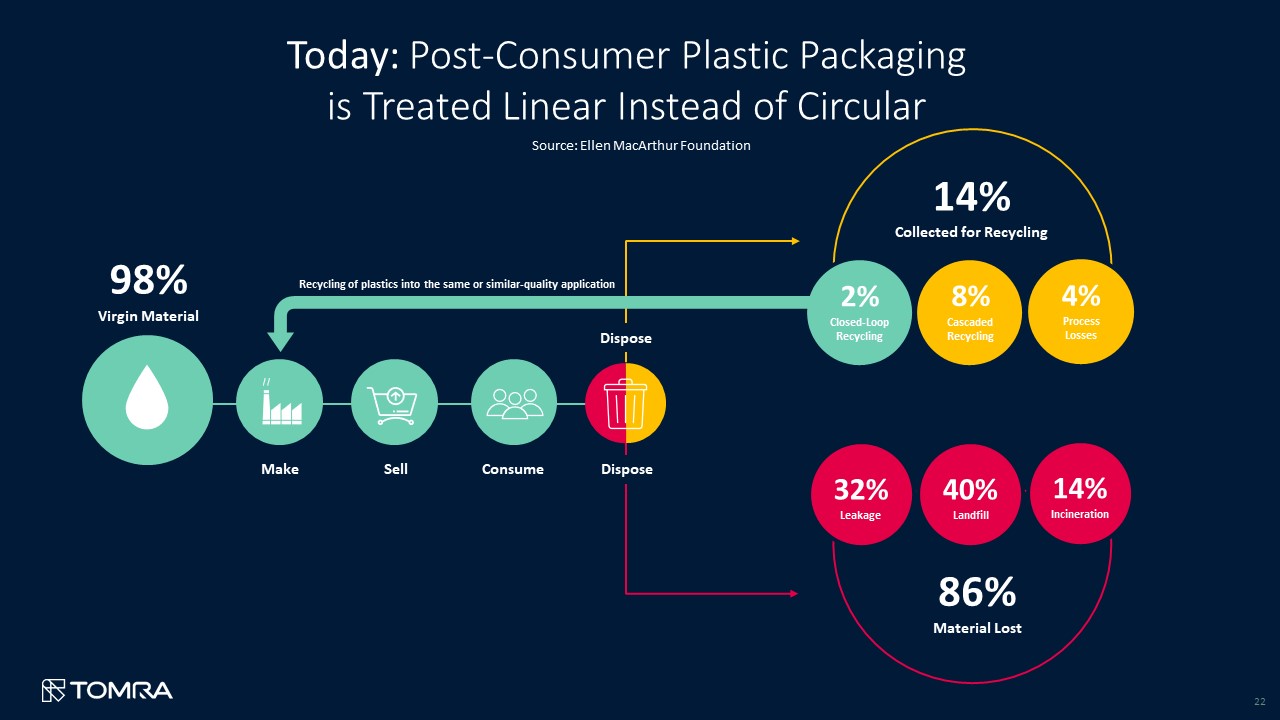 Accelerating towards a circular economy
As an impact leader, TOMRA is committed to taking post-consumer plastic packaging waste management to a new level worldwide.

By 2030:

40% of all post-consumer plastic packaging to be collected for recycling.

30% of all post-consumer plastic packaging to be recycled in a closed loop.
Mixed Waste Sorting - One Element of Holistic Resource Systems
If we collect and sort materials from mixed waste streams before they are burned or tossed into landfills, we can avoid up to 730 million tonnes of CO2 emissions by 2030. In this video, we explain what Mixed Waste Sorting is and why it's such an important system to implement.
Discover ReSociety
ReSociety is a global platform initiated by TOMRA to deepen circular economy-focused knowledge. To encourage a more sustainable lifestyle, to collaborate with like-minded individuals and institutions, and find opportunities to turn ideas into actions that will help us close the loop on plastic waste.