Download for free today
Holistic Resource Systems
To face the challenges of mismanaged waste, TOMRA, in partnership with Eunomia, has developed a holistic approach to waste management. This approach is based on a combination of established recycling practices, which include Deposit Return Systems (DRS), Separate Collections, and Mixed Waste Sorting (MWS).
Explore how each method works on its own, as well as in conjunction with each other when you download our new white paper, Holistic Resource Systems. Case studies included.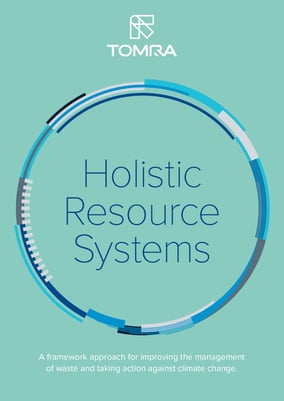 Evidence-based solutions to increase recycling rates and reduce greenhouse gas emissions.
Get your copy, fill in the form below!